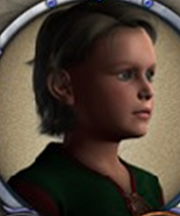 Baron Stefan of Steyr
(13 January 1313-) was the Baron of
Styria
from 21 January 1313, succeeding
Baron Leopold of Steyr
.
Biography
Stefan of Steyr was the son of Baron Leopold of Steyr, and he belonged to the German House of Steyr. He was born on 13 January 1313, and his father died eight days after he was born, leaving the Barony of Steyr to the young Stefan.
Ad blocker interference detected!
Wikia is a free-to-use site that makes money from advertising. We have a modified experience for viewers using ad blockers

Wikia is not accessible if you've made further modifications. Remove the custom ad blocker rule(s) and the page will load as expected.