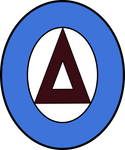 The 
Democratic Army of Greece
(
DSE
) was the army founded by the
Communist Party of Greece
during the
Greek Civil War
of 1946-1949. DSE evolved from the
Greek People's Liberation Army
(ELAS), the
World War II
-era
communist
resistance movement in
Greece
, and its 50,000 fighters sought to create a communist republic and overthrow the monarchy.
Albania
,
Bulgaria
, and
Yugoslavia
assisted the DSE during the war, but the side effects of the split between
Titoism
and
Stalinism
, increased
American
aid to the government, and the DSE's failure to attract more recruits resulted in the DSE being defeated in 1949.
Gallery
Ad blocker interference detected!
Wikia is a free-to-use site that makes money from advertising. We have a modified experience for viewers using ad blockers

Wikia is not accessible if you've made further modifications. Remove the custom ad blocker rule(s) and the page will load as expected.