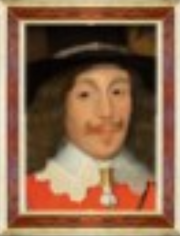 Ernesto Graf Montecuccoli
(1582-17 June 1633) was a general of the
Holy Roman Empire
during the
Thirty Years' War
.
Biography
Ernesto Graf Montecuccoli was born to the Montecuccoli family of Modena, Italy in 1582, and he became a general in the service of the Holy Roman Empire during the Thirty Years' War. In 1632, his army burnt down Knittlingen in Baden-Wurttemberg in southern Germany, and he was defeated by Gustav Horn at Wiesloch that same year. Montecuccoli died in 1633, and his nephew Raimondo Montecuccoli would become a renowned general during the same war.
Ad blocker interference detected!
Wikia is a free-to-use site that makes money from advertising. We have a modified experience for viewers using ad blockers

Wikia is not accessible if you've made further modifications. Remove the custom ad blocker rule(s) and the page will load as expected.