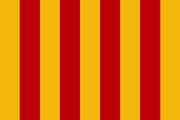 Frisco de Berrones
(died 1511) was a politician of
Spain
.
Biography
Frisco de Berrones was one of the leaders of the Templar Order's network in Madrid, alongside Monte La Barca and Timo de Collar. He was killed by the Ottoman Assassins in 1511.
Ad blocker interference detected!
Wikia is a free-to-use site that makes money from advertising. We have a modified experience for viewers using ad blockers

Wikia is not accessible if you've made further modifications. Remove the custom ad blocker rule(s) and the page will load as expected.