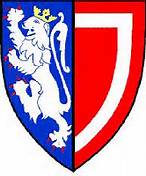 The 
House of Balliol
was a
Scottish
noble family that originated in Bailleul,
Normandy
in northern
France
. The Balliol family became a nobly family under
William II of England
, who granted them estates in Scotland. From 1292 to 1296, Scotland was ruled by
John Balliol
, and the Balliols were despised by the other noble houses of Scotland and pro-independence nobles, as the Balliols were seen as puppets of King
Edward I of England
. John's son
Edward Balliol
, who was a claimant to the throne from 1332 to 1338, was also supported by
England
as a puppet. Edward died without issue, and the male line of the Balliol family went extinct.
Ad blocker interference detected!
Wikia is a free-to-use site that makes money from advertising. We have a modified experience for viewers using ad blockers

Wikia is not accessible if you've made further modifications. Remove the custom ad blocker rule(s) and the page will load as expected.