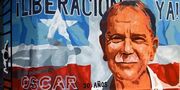 Oscar Lopez Rivera
(6 January 1943-) was a
Puerto Rican
independence activist and
FALN
leader. In 1981, the
United States
government sentenced Lopez to 55 years in prison for seditious conspiracy, but he was released on 17 May 2017.
Biography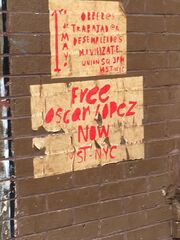 Oscar Lopez Rivera was born in San Sebastian,
Puerto Rico
on 6 January 1943, and his family moved to the
United States
when he was nine years old. He moved to
Chicago
,
Illinois
in 1957, living with a sister. Lopez was drafted into the
US Army
in 1961, and he was awarded the Bronze Star for his bravery during the
Vietnam War
. After returning to Chicago in 1967, Lopez became a community activist, advocating for Latino student rights and bilingual education before becoming involved with the
independence movement in Puerto Rico
during the turbulent age of the
1970s
. The FALN carried out over 100 bombings in
New York City
,
Chicago
, and other cities, and attacks included the 1975
Fraunces Tavern bombing
. He was arrested on 29 May 1980 and tried for seditious conspiracy, and he was sentenced to 55 years in prison in 1981 and sentenced to 15 more years in 1988 for allegedly attempting to escape from Leavenworth Federal Prison. Lopez rejected a 1999 offer of amnesty by President
Bill Clinton
after he refused to renounce armed violence, remaining in prison. However,
Barack Obama
commuted Lopez's sentence, and he was released on 17 May 2017 after 35 years in prison.