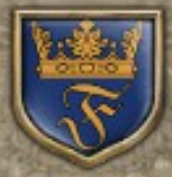 The 
Salian dynasty
was a
German
family that provided four
Holy Roman Emperors
from 1024 to 1125 and several dukes of
Franconia
.
Conrad II of Germany
was the first Salian to rule over the
Holy Roman Empire
, and he was elected King of
Germany
after the
Ludolfingers
died out. The Salian rulers Conrad II,
Henry III of Germany
,
Henry IV of Germany
, and
Henry V of Germany
made the Holy Roman Empire into a
Central European
powerhouse with a new administrative system. Upon Henry V's death, the
Saxon
landholder
Lothair II of Germany
and the
Supplinbergers
came to power.
Ad blocker interference detected!
Wikia is a free-to-use site that makes money from advertising. We have a modified experience for viewers using ad blockers

Wikia is not accessible if you've made further modifications. Remove the custom ad blocker rule(s) and the page will load as expected.